A New Life
---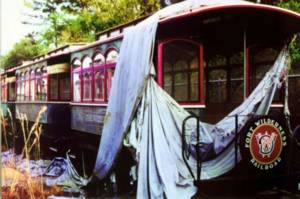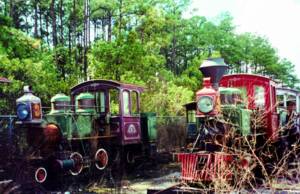 After the trains had sat rusting for 20 plus years and all the track had been removed from Fort Wilderness campground, it became obvious that the trains would never return to Fort Wilderness. The Carolwood Pacific Historical Society, led by Michael Broggie, started to look into acquiring the trains for members to restore.
---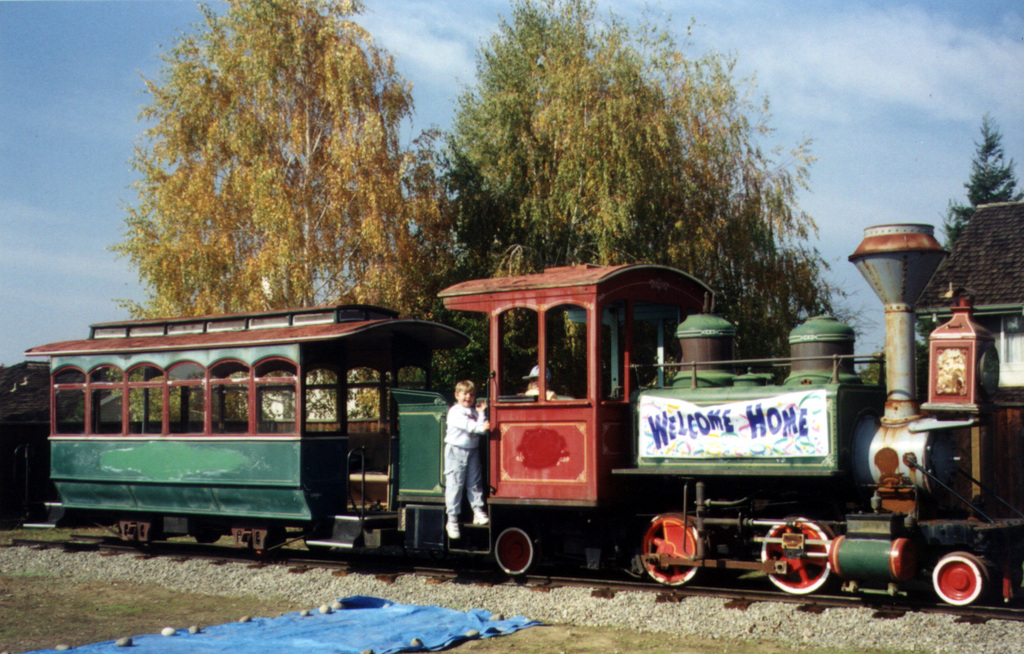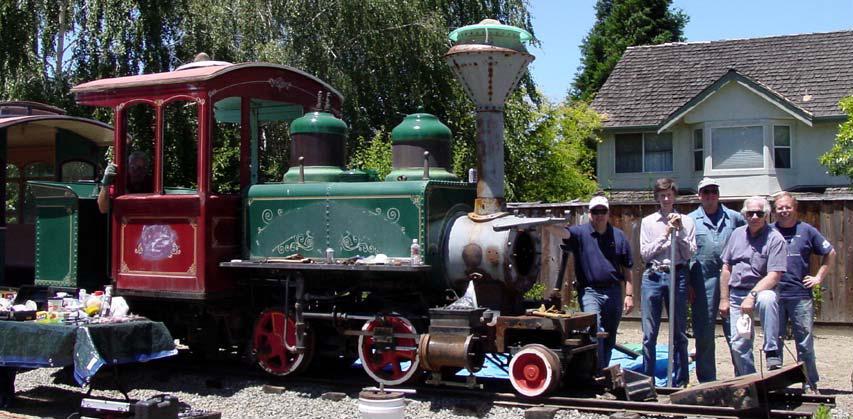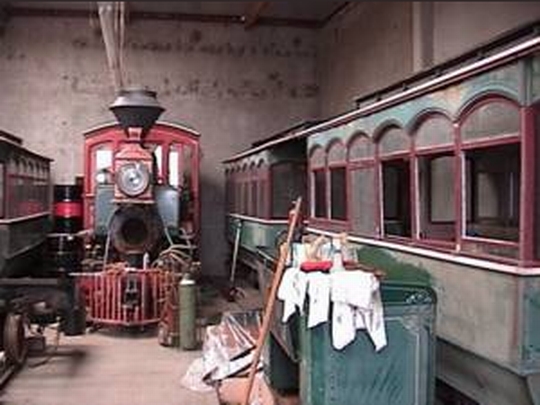 After five years of negotiating, the twelve remaining passenger cars and all four engines were acquired and transported to various society members located in California and Oregon. Engine #1 went to Jim Zordich in Oregon, #2 & #3 both went to Bill Dundas in California, and the #4 went to Michael Campbell also located in California
I'm not sure exactly what the plans are for the different restorations, but all are undergoing cosmetic restoration. I'll post updates as I hear them.
UPDATE: Michael Campbell has started restoration on the #4 engine and coach. Click here for the story.
#4 Restoration