ABANDONED RAILROAD
The Wilderness line has been abandoned since sometime around 1980.
---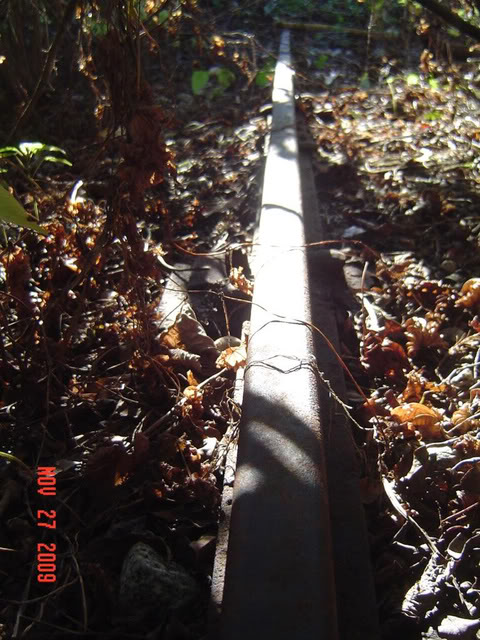 This is the only track remaining today with the rail still attached. It's located between the two former trestles on the east side of the campground. Thank you Boma for photo's.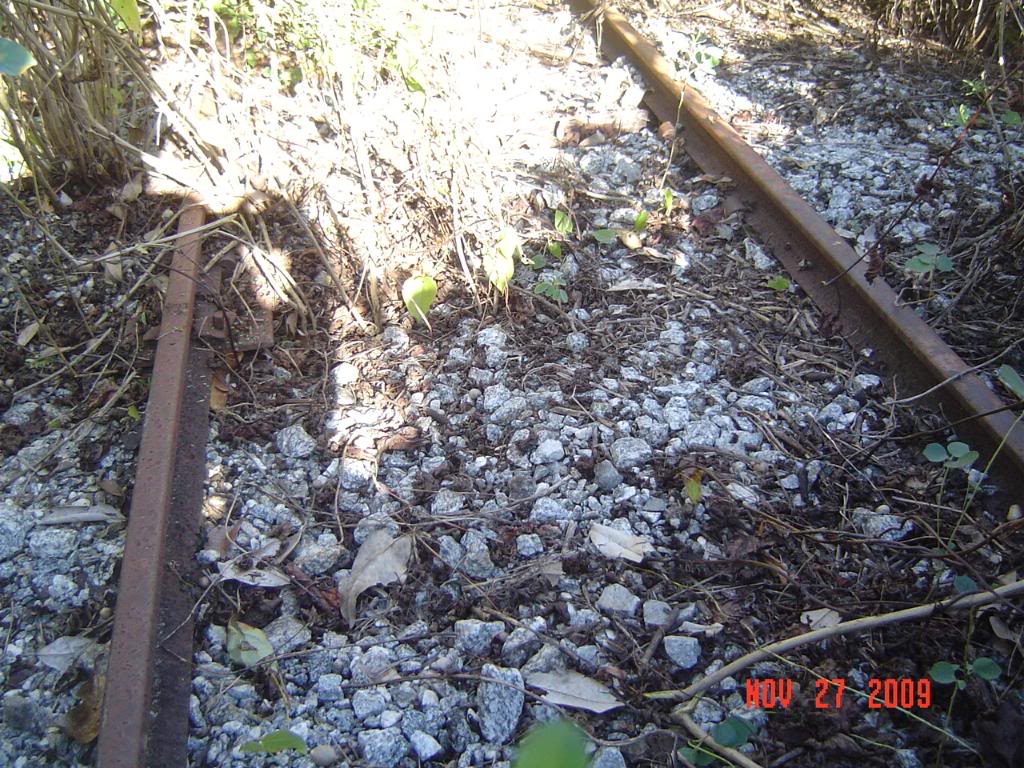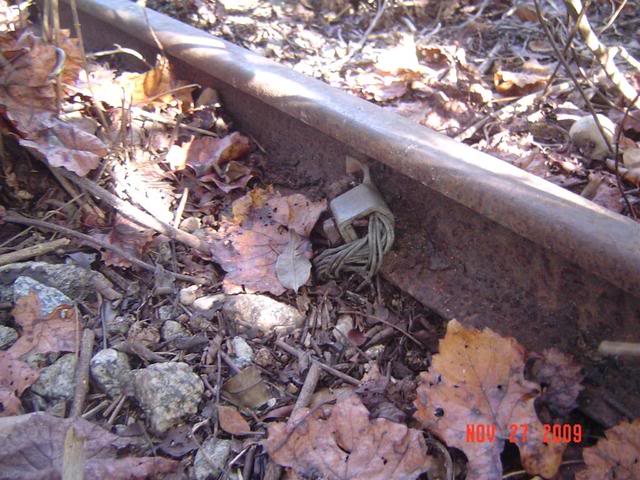 ---
This picture was taken in 1985 of the trestle that used to be near the playground. Disney posted a sign & barrier to keep people off the trestle, but that didn't work. They finally removed the entire trestle.
---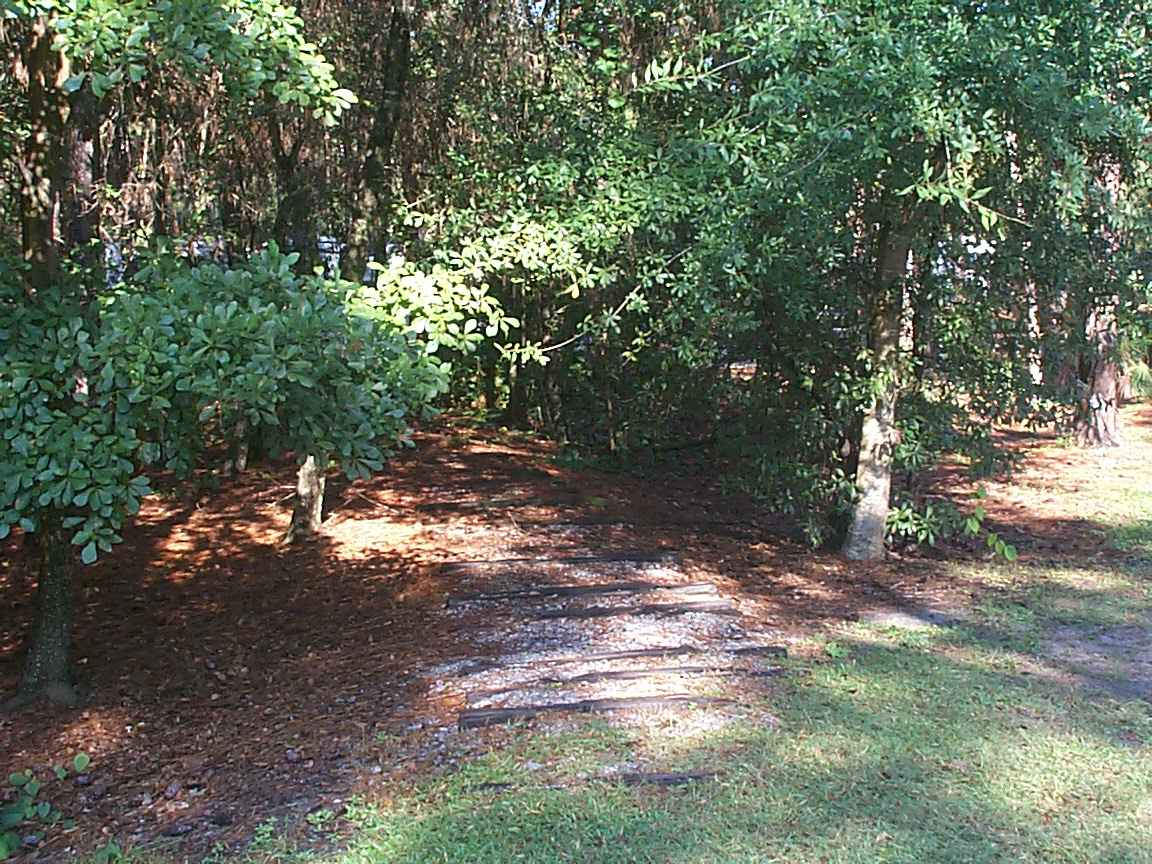 This picture was taken where the train would travel around the back of loop 700 "Cinnamon Fern Way". From what I understand, the Central Florida Zoo located in Sanford, Florida was allowed to come and remove the rail from the ties, which explains why there is only ties left. The Zoo used it for there own train...
---
Remaining ties at the Pioneer Hall station. This is where the video was taken of the train pulling into the Settlement Depot station. The station remains today, but now it's used for golf cart parking. Imagineering at work....
---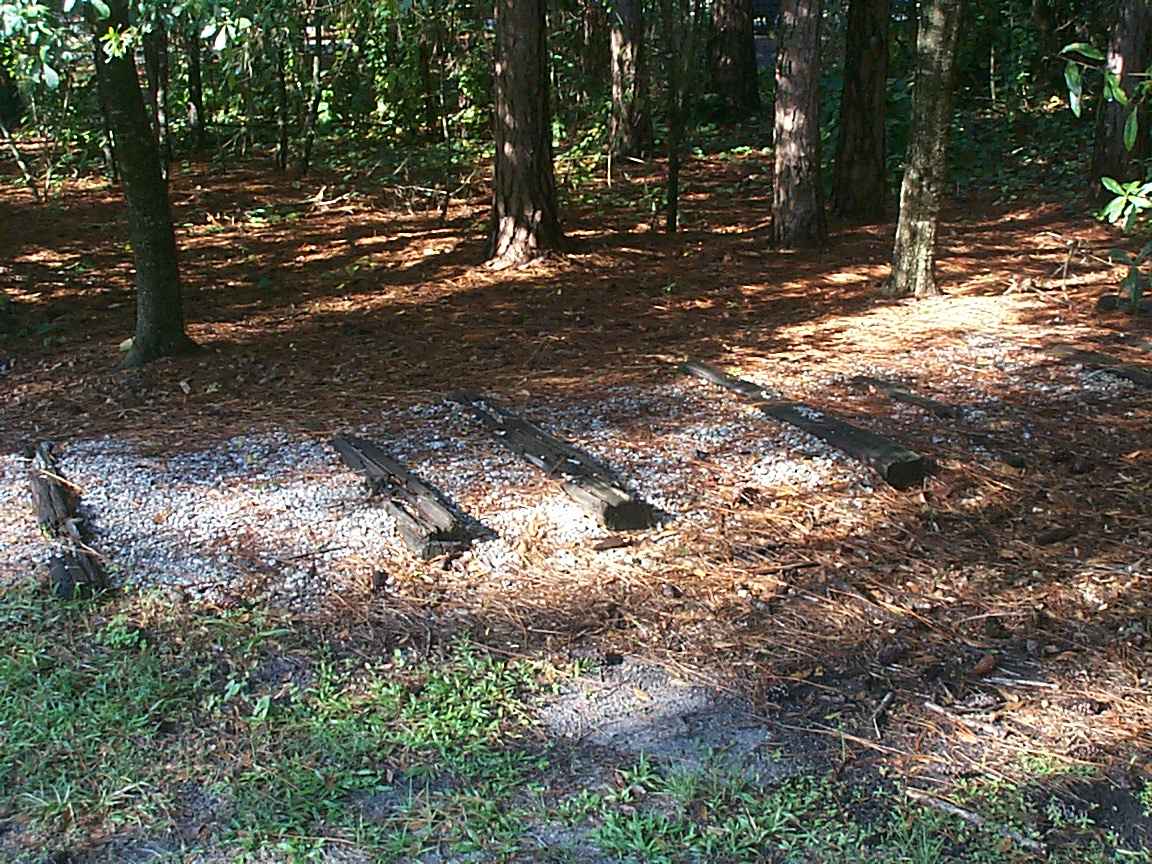 This is where the train would cross "Fort Wilderness Trail" at loops 700 & 600.
---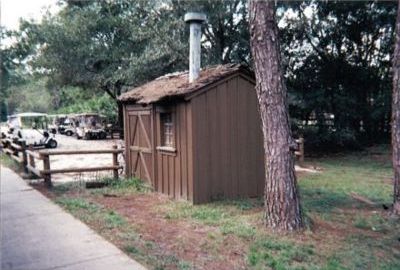 This shed houses a water softener to treat water once entering a water tower. The water tower is gone, but the water softener equipment is still inside the shed. From what I hear it didn't work very well, causing the boiler to become clogged with scale.