G Scale
The Fort Wilderness Railroad G scale coach.
---
G SCALE FWRR BUILDERS PLATES
For all of you who ordered the FWRR live steamer Robert Dustin create a "G" scale version directly from a photo provided by Michael Campbell of the original MAPO builder plates.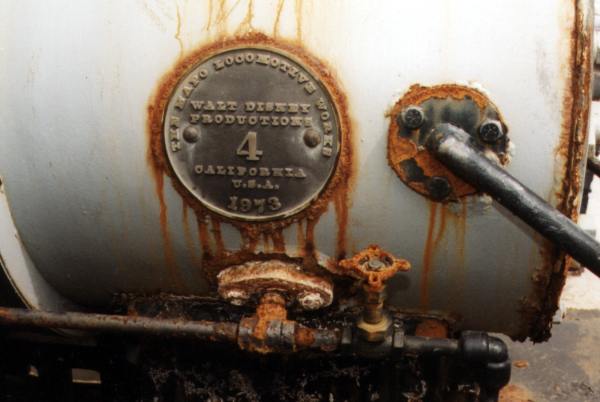 You can contact Robert at LSDECALS@aol.com. His mailing address is P.O. Box 77, Thompson CT 06277. The recommended method of attachment is J.B. Weld. Price is $15 per pair.

---
For those of you who are new to this topic, there was a Fort Wilderness G scale, live steam engine built by Accucraft and offered by the Carolwood Pacific Historical Society from December to January 31st 2004. This was a limited one time offer. A total of 150 engines were ordered and delivered in early November 2004.
If you happen to be one of the lucky owners, please E-Mail me pictures of your engine (operating, or on display). I would like to create a photo ablum on this page of everyones engines!!
To start things off, here are some pictures of my #1 engines maiden run on a cold November night here in New Jersey.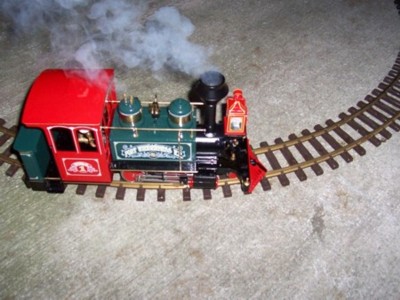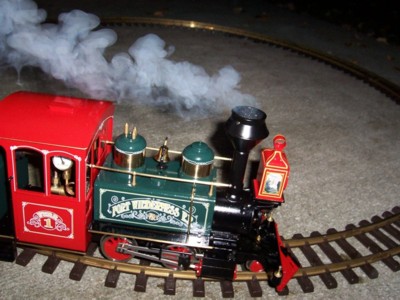 ---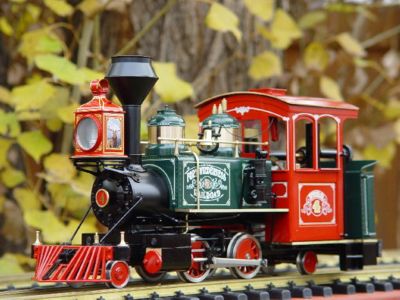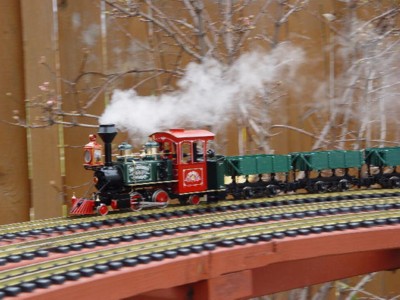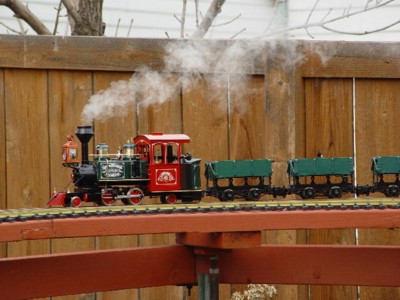 ---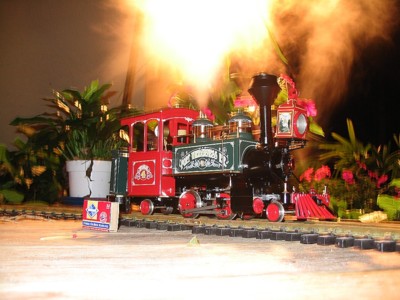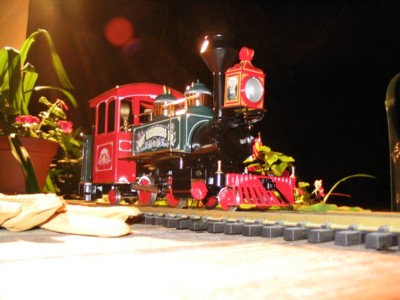 ---